Gravity's Guide: Halloween events in Camden, Finsbury Park & Hounslow
Halloween is upon us... We hope you have your resting witch face ready and are dying to have fun. If you don't have any plans yet, worry not – we have put together a list of fa-boo-lous events in our favourite locations across London that will lift your spirits from free to only £12.50. 😱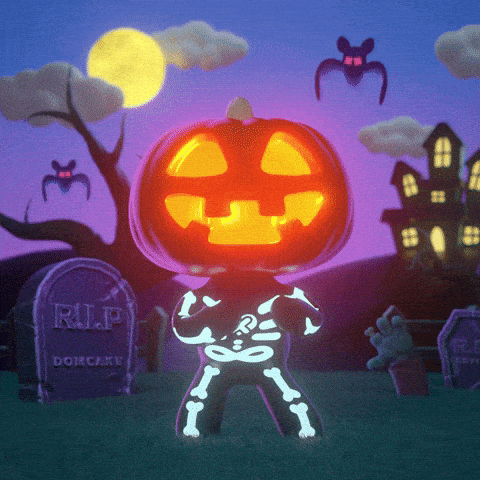 Camden
Halloween-themed parties are exactly what Camden won't be lacking this weekend. Camden is known for its variety of music venues, so there are events for all interests. All venues highly encourage fancy dress, some even awarding prizes for best costumes!
29/10:
30/10:
Metal, Punk, Rock > Scaryoke @ Lockside Camden, free
Pop > Pop Juice @ Electric Ballroom, £10
Funk, Soul, Rock > Live Music @ The Blues Kitchen, £7
31/10:
RnB/Hip Hop > Squid Game @ Duo Camden, £10
RnB/Hip Hop > Jazz Cafe, £7
Finsbury Park
The Night Owl is the brand new live music venue and soul & retro club in Finsbury Park, having opened up their doors in July 2021. They are creeping it real this Halloween with a full weekend of bands and DJs that will bring all the spooky vibes to the dance floor. There will be Halloween-themed cocktails and visuals. Prizes for best costumes! 🍬
29/10:
30/10:
Elvis Presley and Jimi Hendrix are back from the dead for this tribute set.
Expect a wild mix of 60s garage, psychedelic, beat, surf and a touch of rockabilly.
Hounslow
30/10:
Right by Hounslow Central underground station you'll find a pub that beautifully lights up at night. Bulstrode Pub has the place readily decorated and promises the bloodiest Halloween party in Hounslow, with spooktacular shots and music that will hunt you down to the dance floor. Prize for best costume!
At the very end of the High Street, Circa Loca is the popular nightclub in Hounslow that turns into a bar/pub with live music and sports in the daytime. They have 6 guest/resident DJs lined up to make the ground shake on Saturday. Prize for best costume!
It's in our blood to celebrate seasonal dates, so Gravity is also throwing two memorable Halloween parties this weekend, at our Finsbury Park and West Court properties. Before that, however, our members will carve some scary pumpkins and decorate our communal areas properly. In the end, ghouls just want to have fun... 👻
Have a fangtastic Halloween! 🎃